Garda Lake Taxi Transfer Service simple > secure > fast.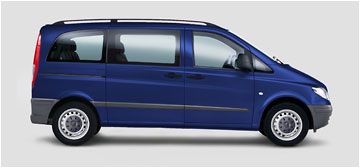 Book your taxi and save money !
from and to all cities: Lonato, Desenzano del Garda, Sirmione, Peschiera del Garda, Lazise, Bardolino, Garda, Malcesine, Torri del Benaco, Torbole, Riva del Garda, Limone sul Garda, Gargnano, Toscolano Maderno, Salo, San Felice del Benaco...
from and to all airports: Milan City \ Malpensa MXP \ Linate LIN \ Bergamo BGY \ Verona VRN \ Garda Lake \ Iseo Lake \ Como Lake
info price: send an e-mail -> Place of departure, Date, Time, Number of passengers, Destination.. Immediate response of a driver
info@taxilatino.eu \ Info Sms +39 3381970197 Response by email. ( send your email address!! )
---------------------------------------------------------------------------------------------------------------------
Milan Malpensa Airport Taxi | Milan Linate Airport Taxi | Milan Bergamo Orio al Serio Airport Taxi | Flughafen Bergamo Taxi | Taxi Aeropuerto Bergamo
Taxi Punta del Este | Montevideo Airport Taxi | Verona Airport Taxi | Venice Airport Taxi
www.dionigi.eu\bergamo_airport_taxi.asp ©2015 BergamoAirportTaxi.com - All rights reserved. www.taxilatino.eu\bergamo_airport_taxi.asp

Bergamo Airport Transfer | Taxi From Bergamo Airport | Bergamo Airport Taxi to Bardolino | Bergamo Airport Taxi to Brescia | Bergamo Airport Taxi to Castelnuovo del Garda | Bergamo Airport Taxi to Cremona |
| Bergamo Airport Taxi to Desenzano del Garda | Bergamo Airport Taxi to Lazise | Bergamo Airport Taxi to Mantova | Bergamo Airport Taxi to Milan | Bergamo Airport Taxi to Peschiera del Garda |
| Bergamo Airport Taxi to Sirmione | Bergamo Airport Taxi to Verona | Bergamo Airport Taxi to Garda | Bergamo Airport Taxi to Torri del Benaco | Bergamo Airport Taxi to Torbole | Bergamo Airport Taxi to Malcesine |
| Bergamo Airport Taxi to Riva del Garda | Bergamo Airport Taxi to Limone sul Garda | Bergamo Airport Taxi to Gardone Riviera | Bergamo Airport Taxi to Toscolano | Bergamo Airport Taxi to Salo |
| Bergamo Airport Taxi to Manerba del Garda | Bergamo Airport Taxi to Padenghe sul Garda | Bergamo Airport Taxi to Como Lake | Bergamo Airport Taxi to Garda Lake | Bergamo Airport taxi to Maggiore Lake |